Credentials

One Tree Planted Partner
We care deeply about the planet and creating a business that gives back to nature. That's why we're thrilled to share that we've partnered with One Tree Planted to plant a tree for every tree removed. Trees clean our air and water, create habitats for biodiversity, contribute to our health and wellbeing, and create jobs for social impact. We're honored to have reforestation through One Tree Planted as an integral part of our business model.
---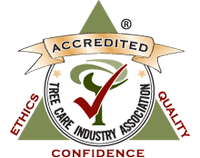 TCIA Accredited
Terry's Tree Service is proud to be Accredited with the Tree Care Industry Association (TCIA), America's oldest and most respected tree care trade association. We implement TCIA tools and programs to grow and achieve success. Our safety and training programs follow TCIA standards and ensure that our employees are prepared to perform services safely and professionally. TCIA Accreditation is the only program of its kind in the tree care industry. The process evaluates businesses to ensure that professional practices and standards are met in every department and at every level of the company. The 3-year Accreditation achievement demonstrates that Terry's Tree Service has undergone an extensive review of practices as well as a site visit, and adheres to all accreditation standards.
---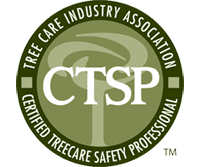 TCIA Certified Treecare Safety Professional (CTSP)
TCIA's Certified Treecare Safety Professional program is the only safety credentialing program in the industry and is designed to address several of the safety challenges that tree care companies face. The program allows one or more key employees at a given company to become certified tree care safety experts, thereby empowering and encouraging a culture of safety within that organization.
---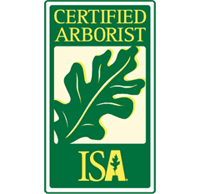 International Society of Arboriculture (ISA), Certified Arborists on Staff
An arborist by definition is an individual who is trained in the art and science of planting, caring for, and maintaining individual trees. Terry's Tree Service ISA Certified Arborists have the knowledge and confidence to provide quality service for your tree care needs. Certified Arborists must retain a vast amount of tree care knowledge to match the performance of industry leaders. As Certified Arborists, our team demonstrates advanced skills with client interaction and ethical conduct. Learn more about hiring a Certified Arborist.
---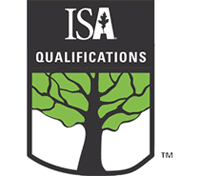 ISA Tree Risk Assessment Qualified (TRAQ)
TRAQ is an ISA qualification program that trains arborists how to use the methodologies outlined in the ISA Best Management Practices for Tree Risk Assessment. This qualification promotes the safety of people and property by providing a standardized and systematic process for assessing tree risk.
---

Better Business Bureau
BBB maintains Business Reviews on more than 4.5 million businesses and rates them based on complaint histories, responsiveness to customers, licensing, legal and government action, and other factors. Only Accredited Businesses that meet the BBB Code of Business Practices and are permitted to display the BBB logo in their marketing and place of business.
---

Manatee Chamber of Commerce
The Manatee Chamber of Commerce provides education and networking opportunities to businesses in the South Tampa Bay area. Their mission is to build a positive business environment while enhancing the community's quality of life.
---

Lakewood Ranch Business Alliance
The Lakewood Ranch Business Alliance is a strong community-driven membership organization that focuses on business growth, partnership, opportunities and awareness. Their focus is to help grow the community through networking with local area business and ensuring all businesses are aware of various issues in Lakewood Ranch, whether political, social or economic. Lakewood Ranch Business Alliance's desire is to help local businesses create a voice for the area, provide a clear vision of the future and provide opportunities for them to increase their visibility.
---

Angie's List
Terry's Tree Service of SW FL LLC is proud to be a member of Angie's List.
---
Fully Licensed & Insured
We are insured for liability resulting from injury to person(s) or property and all employees are covered by Workers' Compensation as required by law. Certificates of coverage are available upon request.